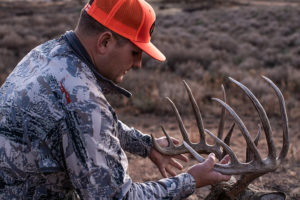 From North American Whitetail:
"I didn't get a picture of that deer until the beginning of November, but when I saw him, I knew he was a good one even if I didn't really know how good," (Troy Bryant) said. "I got my second set of pictures on Nov. 18. Once again, I knew he was a good deer from those photos, but I still didn't know he was a 200-inch kind of deer."
On opening day of Oklahoma's 2019 deer gun season, Troy saw and shot the beast. The Harper County buck had 11 points, 25-inch-plus beams and scored 197 7/8 inches gross 190 6/8 net, ranking it as one of the top-five all-time typicals in Oklahoma.