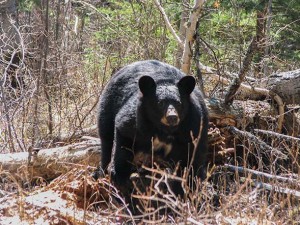 Associated Press: While the COVID-19 crisis has created untold hardships for people, it's been a boon for wildlife. Animals appear to be taking advantage of quieter streets and less industry to explore new areas.
Hard data will eventually be available, as naturalists will no doubt study the effect of the pandemic for some time. But for now, people who work with wildlife say they're convinced reduced human interaction is benefiting animals.
Most obvious, with most of us stuck at home, there is far less traffic on the roads. Far fewer squirrels, opossums, rabbits and other small mammals are getting run over. If you live in a wooded area, you've noticed that squirrels are everywhere!
As for America's number one game animal, whitetail deer, "from dusk till dawn, deer are out just everywhere," says a Pennsylvania game warden. "At the same time, we're not getting as many calls for deer-vehicle collisions."
Black bears are on the move this time of year, and with most national and state parks closed to cars and hikers, there are reports of them strolling down roads and trails like they own the place. Plus, bear season has been closed in some areas, further protecting the bruins for a year.
One species I suspect is not so lucky is the wild turkey. For most hunters, spring turkey is the only game in town right now close to home. When the final data is tallied from 2020 spring gobbler seasons across America, I believe you will see increased license sales and near record harvest numbers in many states.