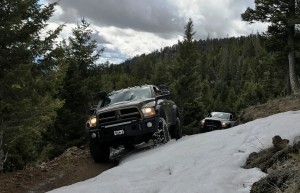 Today's guest blog courtesy of the folks autoaccessoriesgarage.com
Nothing beats the excitement of loading up the truck or SUV for a long weekend of hunting. Chances are you have tons of the latest and greatest gear for the hunt itself, but is your rig tricked out like a true outdoorsman?
To show off your love of the outdoors even when you're not hunting, camouflage accessories are the way to go. Even just one piece of camo in the interior of your ride will immediately improve the rustic look of the entire ride. And they also serve a purpose.
Here are some top auto accessories for your next hunting trip.
Camo Floor Mats
When you're hunting or fishing, you're likely to trudge through all kinds of mud and muck. Mud is right at home on the bottom of your boots, but you wouldn't want to track it into your vehicle. Floor mats can be cleaned more easily than the interior of your car and floor mats with a camouflage design do a better job of hiding dirt than traditional floor mats.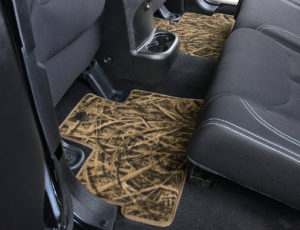 Camo Seat Covers
In the same vein high-quality, vehicle seat covers, like the Northern Frontier TrueTimber Camo Seat Covers, will install right on top of your OE upholstery and help keep mud and grime off of your seats. They'll also bring a rugged look to your rig, turning a standard issue truck or SUV into a true woodman's ride.
Camo Dash Cover
A dash cover is another great piece to add to your hunting truck. When you leave your ride parked under the blistering hot sun, harmful UV-rays will ultimately crack and warp your dashboard. A camo dash cover looks great and will protect your dashboard for years to come.
Truck Bed Mattress
If you plan on sleeping under the stars in your truck bed, an air mattress can make all the difference in the world. Sure, you're roughing it. But that doesn't mean you have to sleep on the rough surface of a truck bed. Inflating a mattress that will fit your pickup's bed exactly is easy and comfortable.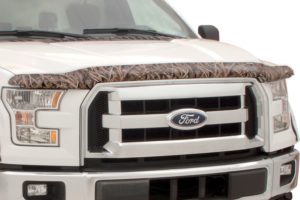 Camo Bug Deflector
Whether you live in the city, the suburbs, or the country, you'll encounter plenty of bugs while driving to a good hunting or fishing spot. But you don't have to wear all the bugs on your windshield! When you have a camo bug deflector on your rig you can send the bugs trucking by redirecting the airflow away from your hood and windshield.
By adding any of these products to your truck, Jeep, or SUV you'll be letting the world know you're a hunter through and through.