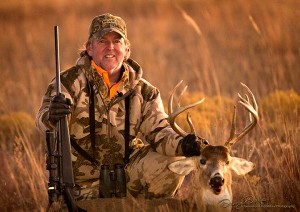 The best deer hunting begins this weekend across the East and Midwest and continues for the next 3 weeks, here are a few tips on the best times to go:
November 4, 2019 First-Quarter Moon: Looking back to my notes and all the research I've done over the past 30 years it is fact that many huge bucks are killed every year during the seeking phase of the rut November 6-10. This is always a good week to take off work and hunt.
Week of November 11, 2019: Full Moon: November 8 through 16 will be great for midday deer movement, especially if it's cold. Expect to see some bucks up and moving from 10 a.m. till 3:00 p.m. Spend all day in a stand, you never when a mature buck will come by.
Week of November 18, 2019 Last-Quarter Moon: Deer movement should be good to great in the afternoons from November 19 through about 24, especially around food sources…if you are going to hunt the last hour of daylight after work, this is the time to do it.
If you have the flexibility to plan your rut-hunting week last minute, do it. Study the 10-day weather forecast, pick a cool to cold week with high-pressure when bucks will move best, and go hunt hard.
We teamed with Outdoor Life on our 2019 moon/rut guide, check it out for more planning advice.  
Good luck whichever week you take off to hunt the rut!