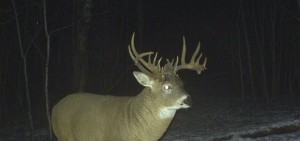 Back in September of 2020, as we were all locked down and trying to figure out what the hell the world was coming to, I blogged that with the border closed and no Americans going to Canada and spending $5,000-plus apiece to hunt for a big deer (closer to 8 Grand once you figure in airfare, incidentals, taxidermy, etc.) there would be a lot of pain in the outfitting business.
But for the Canadian guides who could hang on and stay in business, this would lead to some spectacular opportunities in 2021, 2022 and beyond. With virtually no pressure in 2020, the bucks were able to mature and grow another year, creating better age structure and thousands of bigger deer roaming the Saskatchewan and Alberta bush the next fall.
"If your dream is to hunt Saskatchewan, or Alberta, for a mega-buck, it's time to start planning for a trip in November 2021," I wrote back then.
But hold on. As of May 2021, the Canadian border is still closed to non-essential travel (read hunting and fishing) and there are conflicting reports on when it might re-open. With Canada's vaccine programs lagging well behind the U.S. the border won't re-open until mid- to late summer at the earliest.
I got vaccinated (J&J one shot) and still have the 2nd week of November planned for Saskatchewan. My outfitter tells me "they are talking about a stage 3 re-opening in late July, so we should have a fall hunt. But who knows."
I'm renewing my passport and getting my paperwork in order and planning to go!
If you have a 2021 hunt planned in Saskatchewan or Alberta and intend to go if they open the border, do not cancel it now if you trust your outfitter. This is a risk I realize, and some people will undoubtedly lose their deposits if and when some guides go under.
But say the border opens in August. Every deer outfitter in business will be inundated with phone calls and have all his hunts booked in a couple days. But if you've paid your deposit and are still scheduled from last year, you're good to go.
I say it again, there will be some huge bucks roaming the bush this fall. The deer hunting should be the best in the last decade in both Alberta and Saskatchewan.
Lord, if the border stays closed beyond November 2021 and no Americans hunt up there again this fall, look out. There will be more 170-200-plus monsters in the bush in 2022 than seen in the last 20 years. Keep your name on your outfitter's list and be ready to go, whenever that is.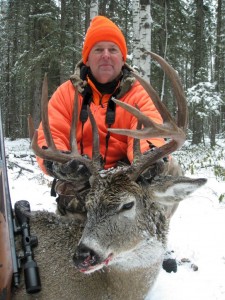 About Canadian outfitters: Americans, who must hide a licensed guide to hunt in Canada, make up 95% of the business for outfitters in any province.
Studies show that nonresident sportsmen, most by far American, contribute $9.5 billion to the Canadian economy.
According to Bowhunter magazine, 73 black bear outfitters, 44 deer outfitters and 139 fishing camps in Saskatchewan generate over 5,000 jobs and contribute $129 million to the province's economy. Alberta has 172 outfitters that contribute $58 million to the GDP, and they create 460 jobs and pay $12 million in taxes.