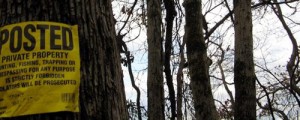 The Helena Independent Record posted thoughts from Montana game wardens that will keep hunters safe, legal and happy as seasons approach. Good advice wherever you hunt:
Have a plan. Know where you're going — specifically (property boundaries)— and all applicable hunting regulations. Whether a violation is intentional or unintentional, it's still a violation. Inadvertent violations usually stem from a lack of preparedness.
Let somebody know your plan— particularly where you'll be and when you expect to return (for your safety).
Make sure you have legal access. If you're hunting on private land, make sure you have up-to-date permission. Hunting without landowner permission is the ticket wardens write more frequently than any other.
Don't dump carcasses illegally. There are three very important reasons not to dump a game carcass carelessly: 1. It can spread chronic wasting disease. Any part of the carcass of an animal with CWD can transmit the disease for at least two years. 2. It's illegal. Montana (and most states) prohibits dumping dead animals or parts on public property, including all state-owned and managed lands. If you are caught, you risk a fine and losing hunting and fishing privileges for a year. 3. Its unsightly. A dumped carcass reflects poorly on the hunting community.