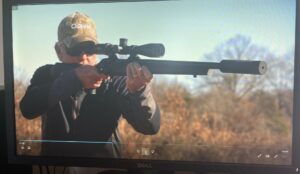 In 2022, CZ-USA introduces 4 models in the new 600 series of bolt-action rifles: Lux, Range, Trail and Alpha. I recently got my hands on an Alpha, which has several unique and innovative features that you have never seen on a deer rifle before. I like what I saw and, I believe, you will too.
Take your pick, the Alpha is chambered for .223, .308, 6.5 Creedmoor, 6.5 PRC, .30-06. and 300 Win. Mag. The rifle has a lightweight aluminum receiver with an integral 2-piece Picatinny rail for easy and efficient scope mounting. The receiver perfectly balances a semi-heavy, cold hammer-forged barrel, which comes threaded and suppressor-ready (told you this rifle had innovations).
Receiver and barrel are housed in a no-frills black polymer stock with a comb that is parallel to the bore, which to me is one of the best features of this rifle. First time I shouldered, cheeked, looked through the Trijicon Credo scope and fired, it was noticeable how snug and well the Alpha fit and balanced. This rifle will fit most hunters like a glove, leading to better aiming and shooting, and less felt recoil in the long actions.
The Alpha utilizes a detachable magazine, which clicks easily into place and has a handy locking mechanism; you'll never drop and loose the mag when climbing a mountain or busting through thick brush. While the magazine is inserted, you can open the bolt and top it off with one more cartridge.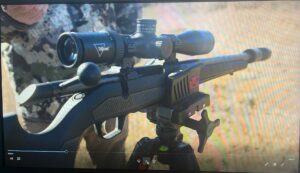 CZ puts a premium on reliability, and designed the 600 rifles to be controlled feed for smooth cycling and loading consistency. The 3-lug bolt has an oversize knob for firm grip and cycling control. Top feature: The 60-degree bolt throw increases clearance between the bolt and scope, which allows you to mount a scope lower on the rifle. I urge you to mount your scope as low as possible on a hunting rifle, which will help you aim and shoot better.
A twist is the Alpha's vertically oriented tang safety, which runs down and through the wrist of the rifle's grip. Slide your thumb forward and depress the button to take the safety off; to put safety back on, press the button back up with your index finger while gripping the gun. It's very quiet, no big click. I thought this new design would take me some getting used to, but after the first few shots with the rifle I had the feel for it.
Finally, the Alpha comes with a trigger that any hunter can adjust and feel comfortable doing so. Four pre-set trigger-weights are available from 1.3 to 3 pounds. Insert an Allen wrench into the slot, turn and feel the clicks (just as you would when dialing scope). While the lighter settings are for range shooters, set the trigger to 3 pounds for hunting. CZ rifles are known for quality, crisp triggers that enhance accuracy, and the Alpha's trigger lives up to that.
For me, the only downside is that with the introduction of the 600 series, CZ has discontinued all its previous hunting rifles and actions. I loved my CZ 557 Eclipse, which was reliable and MOA accurate out of the out of box. But I've got a hunch that the more I shoot and hunt with the new Alpha, it won't take long for me to forget the 557. Give the Alpha a serious look, I bet you'll like it.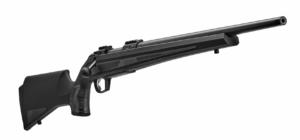 CZ-USA Alpha 600 Specs
Action: Bolt
Magazine: detachable, 5 capacity
Calibers: 9, from .223 to .300 Win. Mag
Stock: black polymer
Barrel: 18- to 24-inch, suppressor-ready
Weight: 6.6 to 7.7 pounds
Trigger: adjustable, 1.3 to 3 pounds
Safety: Tang, vertical
MSRP: $749