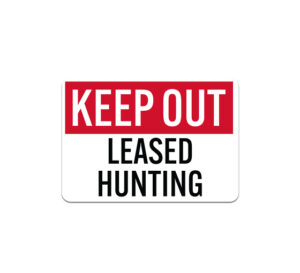 Many individuals and businesses advertise online and through social media about private lands to lease for deer hunting across the U.S. Though I cannot vouch for the game or habitat quality of any land to be leased (undoubtedly some of it is decent while other lands probably suck), I believe most of these people run a legit gig. But not all of them.  Case in point:
An Ohio man pleaded guilty to wire fraud for operating a scheme where he solicited payment in exchange for purported hunting leases he had no rights to sell. According to court documents, throughout 2019, Nathanal L. Knox, 30, of Ohio, operated a scheme where he placed online advertisements for hunting leases supposedly available on several parcels of land in Ohio. He placed the advertisements on at least 38 different Facebook pages, including "Hunt Florida," "Ohio Hunting Lease," "Bow Hunting PA," and "Alabama Deer Hunters."
The prices charged for the purported leases ranged from $400 to $5,000. The defendant requested payment from prospective clients be made through PayPal, Walmart 2 Walmart, Money Gram, Western Union and Venmo. When individuals inquired further about the purported leases, the defendant would provide pictures of mature bucks that he falsely claimed had been harvested by former clients on the parcels in question. After receiving initial payments, the defendant would send contracts and instructions via email.
The defendant was arrested on Sept. 30, 2019, by the Fayette County Sheriff's Office while attempting to collect the second half of a $5,000 fee owed by two victims from Florida. The victims had travelled to the supposed lease site to scout the area, and been confronted by the landowner, at which point they learned they had been defrauded. They then contacted the Sheriff's office and set up the meeting with the defendant, at which point he was arrested. During this time, the Ohio Department of Natural Resources, Division of Wildlife had received multiple complaints from landowners as well. Upon receiving the complaints, investigators obtained a copy of the initial sheriff's report and began searching for the remaining victims through social media posts.
The investigation…involved search warrants on social media accounts, subpoenas on payment facilitators, interviews of victims, and interviews of the target and related subjects. In total, the defendant solicited payment from at least 68 different individuals, all of whom resided outside of Ohio. At least 59 of these individuals sent initial payments to the defendant, totaling over $34,000.
"The Department of Justice prosecutes fraud in many forms," said Assistant Attorney General Todd Kim of the Justice Department's Environment and Natural Resources Division. "The defendant's scheme not only cheated dozens of innocent people, but also put landowners and hunters in harm's way. The Department is grateful to its law enforcement partners for stopping Knox before anyone was injured."
Knox pleaded guilty to wire fraud. He is scheduled to be sentenced in the coming months and faces a maximum penalty of 20 years in prison.
Bottomline: If you are even thinking about shelling out thousands of dollars for a hunting lease, be careful and do your due diligence.