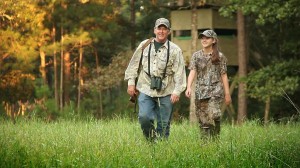 A report released last year by the Council to Advance Hunting and the Shooting Sports documented a 4.9% increase in hunting license sales from 2019 to 2020. One of the few bright spots of COVID is that it produced a rekindled interest in deer hunting across the United States as people sought to get outside, do something new and try to harvest their own food.
To continue monitoring the pandemic's impact on hunting, the Council revisited this study in early 2022 to identify ongoing changes and emerging trends in hunters' rates of license purchases. Working with survey experts Southwick Associates, the Council collected monthly resident and nonresident hunting license sales data from 46 state wildlife agencies to compare 2021 to 2020 sales. Among the 46 reporting states:
Overall hunting license sales decreased by approximately 1.9% in 2021 compared to 2020.
Resident license sales were down 4.0%.
Nonresident license sales increased by 12.9%.
New recruits (people who bought a license in 2021, but not in the previous five years) were down 9%.
"Churn," which demonstrates turnover in hunting (bought a license in 2020, but not 2021) increased by 1%.
The only monitored age range to show an overall increase in 2021 was the 35- 44-year-old group.
A Council spokesman noted that while there was a decrease in resident hunting license purchases in 2021, the surge in nonresident license sales blunted the overall effect, and sales were still higher than pre-pandemic 2019 levels.
The tremendous boom in nonresident license sales aside—I'll address this topic in an upcoming blog—I see 2 troubling signs here.
Resident hunting license sales were down 4% in 2021. Not good. By a wide margin, America's most dedicated sportsmen hunt close to home, within a few hours' drive at most. When you lose these local hunters, you lose the core group of the sport.
More troubling to me, "new hunters," the biggest group of folks we need to increase our ranks, was down 9%.
It will take another year of survey numbers to know for sure, but to me this 2021 report portends that in a few years, once COVID is essentially gone and people settle back into their routines, hunting will be where it was pre-pandemic in 2019, with a strong and dedicated core of sportsmen who buy several licenses each year, but with an overall stagnant growth rate.