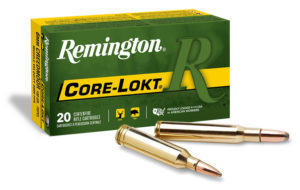 I have been getting many inquiries about the future of Remington and I'll keep you posted best I can.—M.H.  
In July 2020, Remington filed for Chapter 11 bankruptcy protection, and since then the company has been looking to sell off its various brands, including Remington firearms, Marlin and Barnes Bullets.
The Wall Street Journal reports:
Firearms maker Remington Outdoor Co. has agreed to sell its ammunition business out of bankruptcy to South Carolina-based investment firm JJE Capital Holdings LLC for $65 million plus the assumption of liabilities, subject to better offers.
The JJE offer came in the form of a stalking-horse bid, setting a floor on the sale price for Remington's ammunition business, which the company has been marketing while in chapter 11. Remington filed for bankruptcy protection in July and has been open to selling its ammunition and firearms operations to pay off its debt.
The proposed deal outlined in papers filed Tuesday in the U.S. Bankruptcy Court in Decatur, Ala., covers the design and manufacturing of ammunition sold under the Remington and Barnes Bullets brands and includes production facilities in Arkansas and Utah.
The sale still has to be approved by the bankruptcy court.
It is no surprise to me that the ammunition business is first to sell.
With the presidential election looming (Biden brags about curtailing our 2A rights) and the rioting going on across the country, we're in the midst of a record-breaking gun boom, primarily for self-defense. A huge part of that is soaring ammunition sales, which make the acquisition of Remington and Barnes ammo attractive.