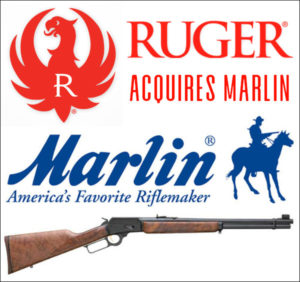 Sturm, Ruger and Company's $30 million offer to purchase Marlin Firearms was accepted by Remington Outdoor Company and approved by a bankruptcy court in Alabama.
As of October 2020, Ruger now owns Marlin.
"The value of Marlin and its 150-year legacy was too great of an opportunity for us to pass up," said Ruger President and CEO Chris Killoy. "The brand aligns perfectly with ours…"
The transaction is exclusively for Marlin Firearms assets. Remington guns and ammunition, and any facilities and real estate, are excluded from the Ruger purchase. Ruger will soon begin the process of relocating Marlin assets (designs, machinery, stock materials, etc.) to existing Ruger manufacturing facilities.
I have spoken with several sources in the firearms industry, and we all agree that this is good fit and very positive for the Marlin brand and the consumer.
The last few years has seen a resurgence of interest in the lever gun with all gun enthusiasts and deer hunters in particular. The renaissance has been led by Marlin, which when previously owned by Remington was producing quality guns in the Remington plant in Ilion, New York.
Last year I visited Ilion and got a first-hand look at how the new Marlins were being built. It was an impressive blend of old-school manufacturing and new technology. Many of the barrel, receiver and other components were milled from machines that came from the original Marlin plant in New Haven, Connecticut and had been in use for many decades. Remington had added new computers and machines with exacting specifications to increase quality control.
The result was the best Marin Model 336 and 1895 lever guns I have ever shot and hunted with.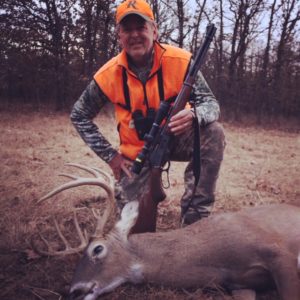 It will take time for machinery to be moved from Ilion to Ruger facilities, for craftsmen to be hired, for Ruger to put their touch on the Marlin guns. But Ruger is a rock-solid company, and can afford to invest in the latest and greatest technology and manufacturing.
When everything is finally in place and the manufacture of new Ruger-owned Marlins ramps up, I have no doubt they'll roll out the best lever guns ever made.