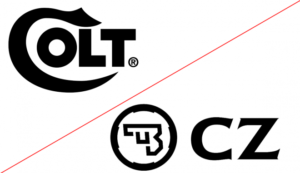 Czech firearms company Ceska Zbrojovka has signed a deal to acquire Colt, the American gun maker…. The deal is worth $220 million…and is subject to approval by regulators. The Czech company said it expected the transaction to be completed in the second quarter of 2021.
"With this strategic move, CZG will acquire significant production capacity in the United States and Canada and substantially expand its global customer base," the Czech company said.
As a side note, CZ-USA is the new firearms sponsor of BIG DEER TV for 2021 and I am excited about it. My first year of hunting deer with CZ rifles, which are renowned for dependability and top accuracy at a price deer hunters can afford, was wildly successful.
The trigger on my CZ 557 Eclipse in .30-06 especially stood out, smooth and crisp-breaking, which was a major factor in multiple one-shot buck kills. See the action on Season 10 of my show on Sportsman Channel in July 2021.
Ruger, which purchased Marlin Firearms last fall, plans to have new centerfire Marlin lever-actions on dealer's shelves before the end of the 2021. Initial plans include building Marlin 1984, 1985 and 336 models, with the Model 50 .22 semi-auto coming later, presumably in 2022.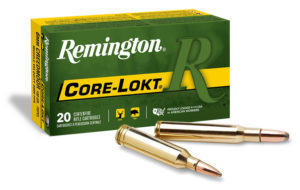 Vista Outdoor, a Minnesota-based manufacturer of ammunition and outdoor sports products, said that sales jumped 35% and gross profit jumped 84% in the third quarter, ending Dec. 27, 2020. This included a 41% sales jump in its shooting sports division to $402 million, with a 120% surge in gross profit.
This was the first quarter where Vista began to produce ammunition through the Arkansas factory that it purchased from Remington Outdoor Company for $81 million in October 2020 after Remington filed for Chapter 11 bankruptcy protection for the second time in two years.
Metz said that the Remington factory exceeded results in quickly coming online as the company hired hundreds of new workers. "We are excited to be able to infuse the market with this sought-after brand," said Metz.
Trijicon introduced its new Huron riflescope in 2020, touting it as "designed for the North American whitetail hunter." I topped all my CZ rifles with Huron scopes last fall and hunted with them extensively from Virginia to Kansas to Texas. I can report now from my testing, this is indeed the ultimate scope for the deer hunter. Get a Huron for your .30-30, .270 or .30-06 and you'll never buy another scope brand again.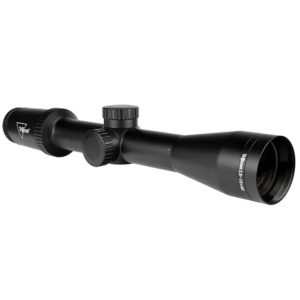 The Huron is available in 4 models according to your environment and needs. My favorite choice for all-around deer hunting is the high-quality but no-frills 3X-9X by 40 (perfect for a lever or bolt gun) with the 2.5X-10X by 40 a close second (especially fine for a bolt-action). I shoot the standard Duplex crosshair.
The Huron is built with the same bright, clear, top-quality glass used in all Trijicon scopes, including the world-class Accupoint. The Huron has sleek, low-capped, easy-to-use adjusters with ¼ MOA clicks for consistent elevation and windage adjustments. Suggested MSRP for a Huron is $699, but you can grab one for $510 if you shop around.