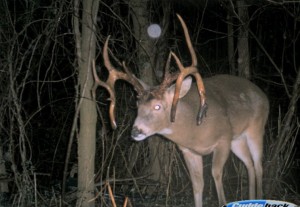 2020 moon phases: Full October 31…last quarter November 8…new (dark) November 15…first quarter November 22…full November 30
I'm a moon fanatic. Over the last 30 years I've spent more than 1,000 days in deer stands across North America during the magic month of November, during every imaginable moon phase, during all the waxing and waning days.
Though many researchers and hunters don't put much stock in the moon and its effects on whitetails and the rut, my journal notes and personal observations say differently. I believe there is a little something to the lunar phases and how they impact the movements of rutting deer.
Here are my 2020 predictions. Use them to plan your upcoming rut-hunting vacation.
No trick but all treat this Halloween! Based on the full moon October 31, I predict good to great deer movement October 24 to November 4. This is one of my favorite windows any year and made better by the moon phase this year.
The full moon will kick bucks into scraping and prowling hard the last week of October, and they will seek does hard the first week of November, which "will be a great week to grunt and rattle," says my friend Mark Drury, TV star and big-buck hunter in the Midwest.
If you have the flexibility during this 10- to 12-day window, watch the weather and hunt the 2-3 crisp, high-pressure days after a cold front blows through your area and cools things down.
"Should be a fantastic late October as we head into and through the rising moon," says Mark. "Afternoon hunting on food sources should be especially good, expect to see mature bucks on their feet."
There have been more record-book bucks shot November 8-12 than any other days on the calendar, and that week will be great again this year. With the moon moving toward dark on November 13, expect to see the most activity at dawn/dusk, especially in the morning.
"After the full moon the first week of November, the morning buck movement should be fantastic," says Mark Drury.
In the middle of November, beginning with the new moon on November 15, "things could get tougher because many bucks will be locked down and tending does," says Mark. If you hunt this week, it's all about tree stand time. The longer you sit, the better your odds of seeing a good buck come out of lockdown and start prowling for another doe.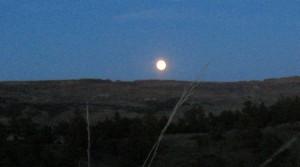 In late November, as we head into the next rising full moon on November 30, the hunting will be good to great "provided pressure from rifle season hasn't subdued the daytime buck activity in your area," says Mark Drury. He says to hunt for bucks on green food sources in the afternoons if you can; the colder the weather the better.
"I love to hunt that last week of November in Iowa every year," adds Mark.
To that add I love to hunt the first week of December all over the country every year, so much so that I believe the early post-rut is one the best times to hunt mature bucks.
My theory is that as temperatures have gotten warmer in late October and November in recent years, deer patterns have gradually changed across North America. While does and bucks still breed in early to mid-November as they always have, they often move less in daylight and more during cooler nights.
In December, it starts to cool down for longer stretches at a time—for days or weeks—and deer start moving with more vigor, sometimes in daylight. Bucks are still rutty, prowling, and looking for the last receptive does.
I predict the full moon on November 30 will have bucks moving well into the first week of December. I'll be filming my TV show in northeast Oklahoma on November 27 and in southeast Kansas the week of December 2, so I hope my hunch is right.
As I have said on TV many times, "Regardless of which week you go in November, whenever you hunt rutting deer you are going to have a good time!"
Good luck, and send me pictures if you shoot a big one!