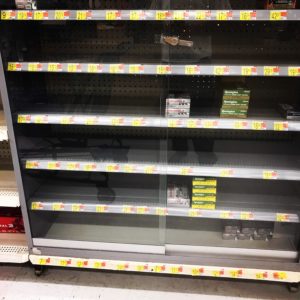 I have blogged multiple times about the incredible ammo shortage of 2020 and now running into 2021. You've felt it and so have I.
In fact, for my deer hunting the last 3 months, I had to rummage my ammo stash and dig out a box of 20-year-old-plus Federal Premium .30-06 w/165-grain Trophy Bonded bullet. No complaints, I shot 5 bucks with 5 shots and the old ammo performed beautifully.
Here's an update on the ammunition situation from Federal and Remington, the 2 brands I have hunted with exclusively for the past 2 decades.
In a recent story on the Outdoor Life website, Jason Vanderbrink, head man at Federal Premium, explains that before the pandemic hit last February/March, the previous 3 years had been tough sledding for ammunition companies.
"(In early 2020) The furthest thing from our mind was expanding capacity. So when the market tuned so fast you had two problems: There was certainly not the labor available and, two, it takes time to train people…You just can't turn on a dime. You can't go hire hundreds of people overnight, train them and boom, on Friday you have more ammo.
"The key takeaway is that the business had been tough for three years and we had to right the ship, if you will. And then when demand exploded, it's impossible to react that fast."
To catch up to the insatiable demand for factory rounds, Federal is working diligently to produce as much ammo as they can as safely as they can. They are hiring and training more people. They are doing their best to acquire primers and brass, which are in short supply.
"Federal has been around for 99 years and we've made more hunting ammo this year (2020) than we have in the 99 years of our company. Certainly that wasn't enough, we understand that."
Hunters want to know, when might the shortage end?
"It's going to be awhile," Vanderbrink told Outdoor Life. "All the shelves are empty, so we'll have to fill the shelves. Understanding the political climate in our country and the social unrest…all of those factors create demand. So I won't speculate, but getting the Remington factory up at max production will help the end consumer for sure."
Now an update on Remington ammunition.
Full disclosure, Remington sponsored my TV show and provided me ammo for the past 15 years. I am confident I have shot more deer on video with the iconic Core-Lokt loads and bullets than anyone.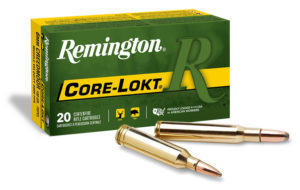 During the liquidation of Remington Outdoor Company last fall, Vista Outdoor, which owns Federal, CCI and Speer, purchased Remington ammunition for $81.4 million. It should be noted that Vista Outdoor will not produce Remington Firearms.
In a post at SHOT Business, Vista CEO Chris Metz says, "Remington (ammo) is an amazing fit…. We believe our expertise in lean manufacturing, supply-chain management, and sales and marketing will help us to achieve (long-term) objectives and keep Remington ammunition on store shelves and available for loyal consumers."
"Since day one of the acquisition, Vista Outdoor has invested time, resources, and capital into reviving the Remington ammunition brand and factory operations," Metz continues. "We have deployed manufacturing teams to Lonoke, Arkansas, to support the safe ramp-up of factory production. We have invested in the local workforce, retaining or creating hundreds of jobs in the Lonoke community. And our teams are purchasing raw materials and supplies that will support the growth and expansion of manufacturing. Overall, our priority is to expand operations the right way, not just the fast way."
As Vista engages in full-scale production of all Remington ammunition lines, Metz says consumers and retailers can expect new Remington offerings in the future.
"New products are the lifeblood of our company. Federal and CCI/Speer introduced a record number of new products last year, which drove tremendous value for our company and consumers. We expect Remington to follow suit in the years ahead."
Summary: It will be awhile until Federal, Remington and other manufacturers can catch up to the unprecedented demand for ammo. We shooters and hunters will need to be patient, and in many cases pull old ammo from our stockpiles and shoot it for at least another year.
Telling: In November 2020, Vista Outdoor reported a year's worth of backlogged ammunition orders in excess of $1 billion.