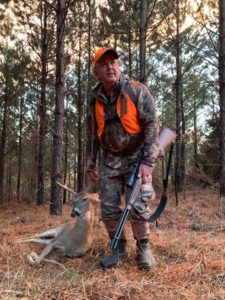 As I predicted 9 months ago, the pandemic led to a notable increase (roughly 10% across all the states) in new and reactivated hunters for the fall 2020 seasons. People had been cooped up for months, and what better way to get out of the house and social distance without wearing a mask, unless it is a camo face covering. As more people get vaccinated and COVID begins to go away (we hope!) later in 2021 and into 22, will these new hunters still shoot and hunt next fall and into the future? I predict some fall off, but a good percentage of the new hunters will keep on doing it. They are more knowledgeable and confident now, have better skills, have the gear they need and enjoy bringing home the food, especially fresh venison.
Need Ammo?
The factory ammo shortage of 2020 was by far the biggest impact on hunting last fall, and I predict the shortage will continue for at least a year, though probably not so severe. Ammunition companies are working hard to find and secure components, and hire, retain and train people to work the machines. More and more ammo will come online this summer, but stick to what I've said many times: Keep your eyes open in stores and online, and if you see your favorite cartridges for sale, buy! 
Hunt Travel
With people having been cooped up for more than a year, and the vaccines being delivered, travel experts expect a surge in leisure travel starting summer 2021. Outdoor travel is especially hot, and I predict record numbers of old and new hunters will seek adventure this fall, especially out West. If you know a good outfitter and want to plan a trip, do it early, like now. The best outfitters and guides will be booked solid long before the 2021 fall seasons.
Oh Canada
When will the Canada border finally open back up? I predict it will in time for spring bear or at least the summer fishing season. Outdoor tourism is huge business in Canada, and many guides and outfitters that have been shut down for the better part of a year are hanging on by a thread. I am planning on the border definitely being open by fall 2021, and have planned my Saskatchewan deer hunt for the second week of November. The deer had a year off from American hunters to grow. If the winter/early spring snows are not too bad, there will be some huge 4-6-year-old bucks roaming the bush this fall.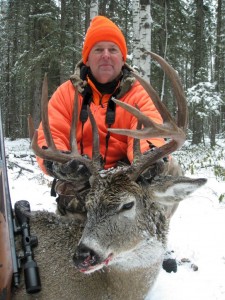 Remington Update
A lot of you have asked me about the fate of Remington in 2021 and beyond. I predict we'll see new Remington ammo (including the iconic Core-Lokt) churned out later this year by Vista Outdoors, which purchased the plants, components and design rights to produce Remington ammo. Marlin is in great hands with new owner Ruger, though moving the old lever-gun machines out of New York, and adding new technology and employing/training people to build levers will take time. Ruger says to expect some new lever guns to roll off the assembly line later in 2021, but I think mid- to late 2022 is a better bet.
I am not so optimistic about the future of Remington firearms. The group which bought the right, components and plant to build Model 700s, 870s, etc. is still awaiting a Federal Firearms License, and with anti-gun Biden and Harris poised to take control, who knows? Plus, the new RemArms will have to license the Remington name for their guns from Vista, which could be a delay but is doable. Plus, RemArms is in a messy situation with the union workers in Illion, NY, where Remington guns are made (most employees were laid off last fall and intense negotiations are ongoing). I feel certain we'll be able to buy a new Rem/Arms Model 700 or 870 sometime in the future, but it won't be in 2021.