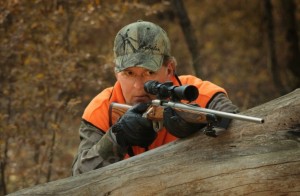 Something that Texas custom gun maker Lex Webernick told me years ago stuck, and has served me well on deer hunts all over North America the last 30 years:
Know your rifle and when the barrel gets dirty enough to start affecting accuracy. For example, you shoot a lot at the range and find that your rifle starts to open up a group after, say, 20 rounds. I'd clean that rifle barrel after every 15 rounds, or five 3-shot groups.
But I personally never take a completely clean rifle on a hunt. I usually run 3 shots through a clean barrel to dirty it a bit, that seems to be the sweet spot accuracy-wise, and then go hunting.